A frequently updated and diverse selection of inspiring and beautiful animations and video clips to stream and download.

To see selections click on the Multi Media subjects in the left column - and then click on the small images there. After the one you selected appears in a larger size in the right column click on the "Play" button.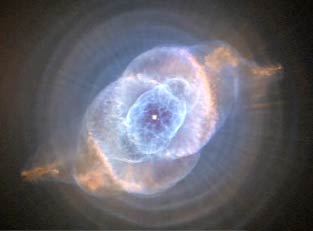 <
Hubble observes the sky in the direction of the constellation of Draco (the Dragon) where the Cat's Eye Nebula is located. As we zoom in we see first an image constructed from the Digitized Sky Survey 2, then an image taken by the Nordic Optical Telescope, and finally the NASA Hubble Space Telescope image.